Key Dates
Start: 16 June 2021 - 12:00pm
(Local Time: 12:00pm | +00:00 GMT )
End: 16 June 2021 1:00pm
(Local Time: 1:00pm | Timezone: +00:00 GMT )
Overview
While the potential rewards of Continual KYC are high, adoption of this approach within Financial Institutions can be very challenging.
Join our webinar to hear from a panel of industry experts on the best way to tackle the transition and overcome common obstacles.
Our panellists include:
Neil Brooks, Compliance Director at ING, David Buxton, CEO at Arachnys, Al Catto, Managing Director, Beyond and Dermot Corrigan, CEO at SmartKYC
Speakers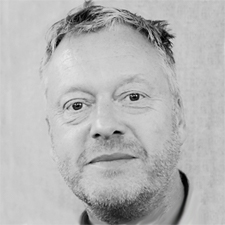 Dermot Corrigan
Chief Executive Officer
smartKYC
Dermot has held senior executive and board level positions with a host of information services and media brands including LexisNexis, PRNewswire, Independent News & Media, and Frost & Sullivan.
Registration
https://us02web.zoom.us/webinar/register/WN_NAY087JiS_mH-7XZaBQ_0Q
Venue
No map available at this time