With a background in KYC data and automation services, Mike has spent his career developing global regulatory, financial crime and risk compliance companies with international companies.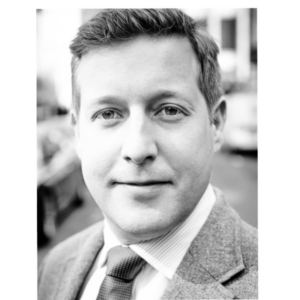 A strong leader with a history of building successful SaaS teams in start-up and accelerator organisations, Mike is looking forward to developing new opportunities for smartKYC, expanding their customer base and effectively developing policies, procedures and programmes to create a sustainable compliance environment, supporting smartKYC's recent growth.
Prior to joining smartKYC, Mike also enjoyed success at various risk and compliance companies including Exiger, LexisNexis, Kyckr, Wealth-X and World-Check, where he held senior sales and consultancy roles.
"Organisations are looking to stay connected with customers and partners across distributed teams more than ever," said Dermot Corrigan, CEO at smartKYC. "With the addition of Mike's industry experience, we are looking forward to further developing smartKYC's industry relationships whilst continuing to create KYC solutions for the unique needs of our customer base."
Follow smartKYC on LinkedIn for further news and updates
Discover smartKYC
smartKYC is a multi award winning risk profiling solution that uses artificial intelligence to fully automate Know Your Customer (KYC) screening processes on all required data sources, at every stage of the client lifecycle, be it pre-KYC, onboarding, periodic refresh, or continuous monitoring.
Combining a federated search with multilingual natural language processing, sophisticated name matching and unique identity matching, smartKYC is faster, better and more cost effective than any other solution on the market, book your demo today