Discover hidden relationships and reveal the whole network
smartKYC automatically uncovers both official relationships such as fellow directors or shareholders and 'unofficial' ones, such as family members, friends and other associates.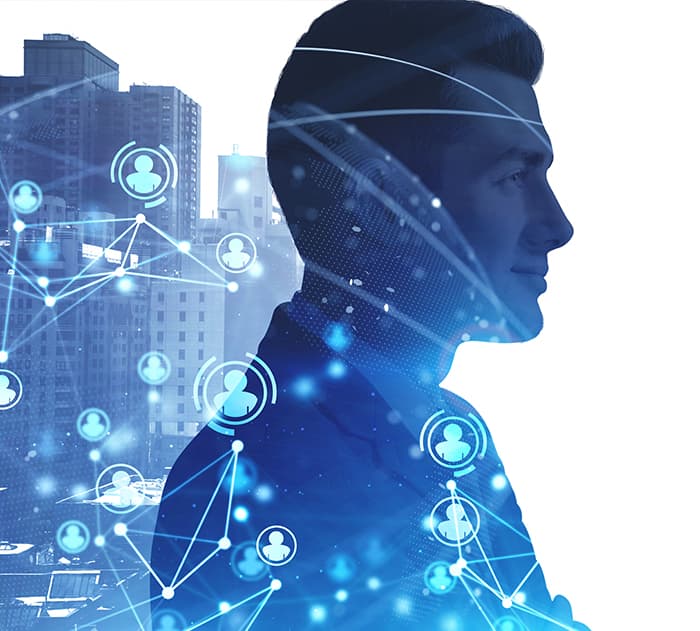 Network Mapping & Relationship Risk
While Financial Action Task Force (FATF) and Wolfsberg Group guidance already require that relatives and close associates of PEPs are risk assessed, a risk-based approach often means that the same ought to be done for high-risk clients.
Identifying fellow directors and shareholders is a relatively straightforward lookup at corporate registries or commercial databases but the real challenge lies in uncovering relationships such as:
Immediate and non-immediate family members
Professional associates other than fellow directors or shareholders
Friendships
'Unofficial' corporate ties
Connections to charities and political groups
smartKYC exposes these linkages in a non-invasive way by:
Extracting them from structured sources like corporate director and shareholder databases and watchlists
Identifying them from open web and deep web sources
Classifying the nature of the relationship
Substantiating linkages by aggregating each media reference that supports them
And smartKYC goes one important step further. Having identified both natural persons and legal entities that are associated to the search subject, all such parties can:
Be batch screened against external watchlists or internal blacklist sources.
Have relationship risk identified through media sources. Where smartKYC establishes a genuine linkage through a news article, that additional party can also be assessed for risk.
Be searched recursively at an enhanced due diligence level.
So while a financial institution's risk appetite will allow for a relatively clean search subject to be onboarded, it may make sense to continuously monitor the subject and their network for changes in the risk outlook that may in due course trigger a review of the relationship.
And on a positive note, this same base relationship intelligence capability can be used to commercial benefit >>