Diogo Da Silva, smartKYC's Business Development Executive was on hand to pick up the award at the Data Management Summit in New York on Thursday, 28 September.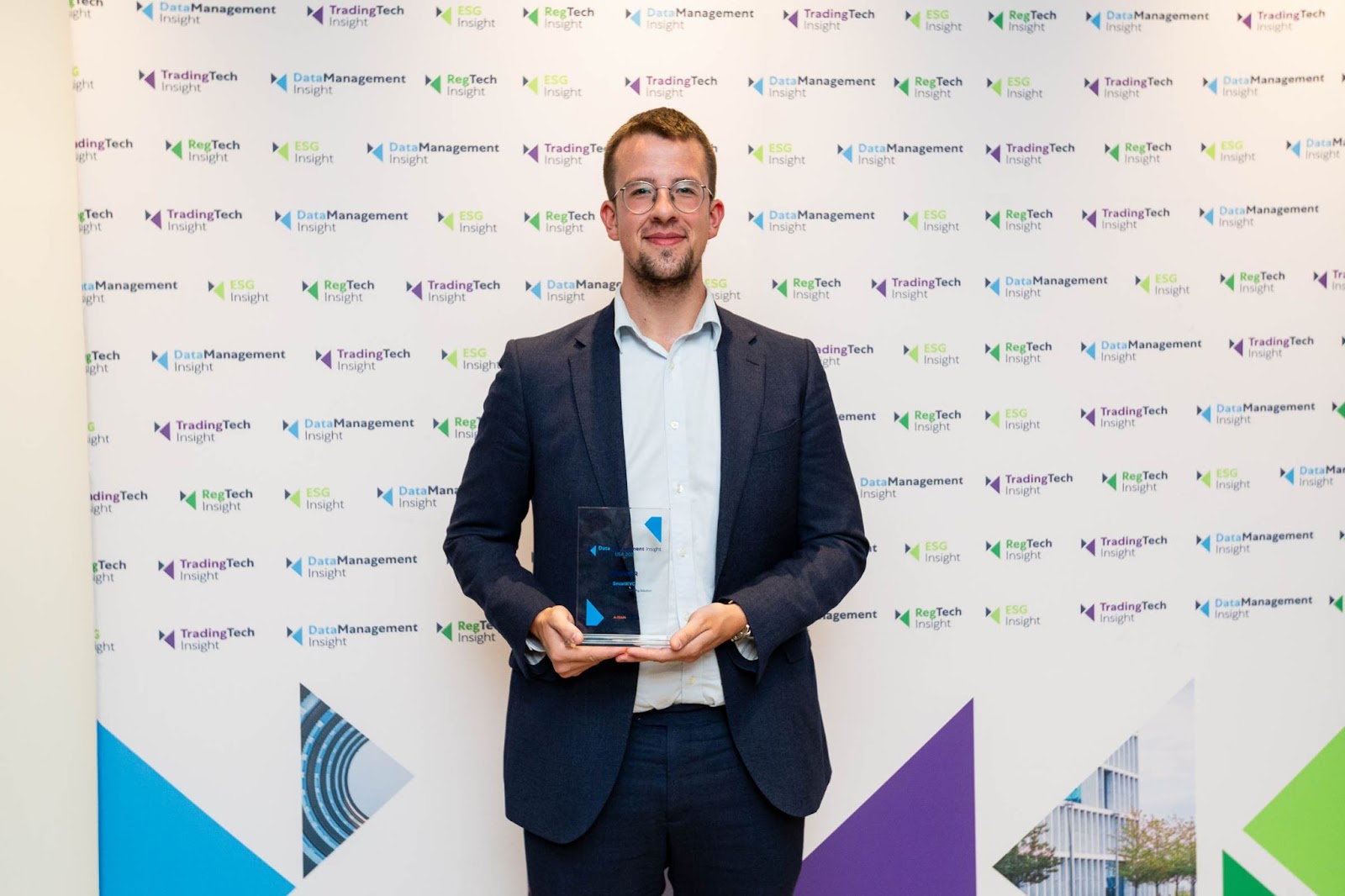 Angela Wilbraham, CEO at A-Team Group, and host of the Data Management Insight Awards USA 2023, commented:
"These awards recognise both established solution vendors and innovative newcomers providing leading data management solutions, services and consultancy to capital markets participants across North America. Our congratulations go to smartKYC for winning Best KYC & Client On-Boarding Solution."
To find out more about the awards, please visit: https://a-teaminsight.com/app/uploads/2023/10/A-Team-Group-Data-Management-Insight-Awards-USA-2023-Special-Report.pdf
Discover smartKYC
smartKYC is at the frontier of injecting AI automation into the core of KYC screening processes. Through the automation of deep KYC background checks on companies and people, smartKYC uses AI to do the research "heavy lifting" that a human would normally do. To learn more watch our explainer video.
If you are interested in smartKYC's financial crime technology and how it can transform the efficiency and effectiveness of your enhanced due diligence operations, book your demo today.